I'm a law professor at Wake Forest University. I have an M.S. in Forensic Psychology from the City University of New York, an M.A. and Ph.D. in Clinical Psychology from the University of Kentucky and a J.D. from Cornell University. After law school, I served as a law clerk on the District of Columbia Court of Appeals for The Honorable Anna Blackburne-Rigsby and the U.S. Court of Appeals for the Fourth Circuit for The Honorable Andre M. Davis.  After clerking, I took a Visiting Fellowship at Cornell Law School and then worked as a Litigation Associate at McDermott, Will & Emery LLP in their Washington, D.C. office where I worked on trial and appellate matters.
In my research, I study two main topics: the intersection of race and law and the intersection of social science and law, including the various ways that the law addresses racial bias. I also study racialized organizations, including African American fraternal networks, and the legal challenges they face. I've also explored the role of subconscious race bias in legal contexts and among legal actors and the role that race plays in jury selection.
In addition to race and law, I study how disciplines like cognitive, political, and social psychology; sociology, behavioral economics, and organizational behavior help us understand the law. Similarly, I study how empirical methods—whether quantitative or qualitative—elucidate legal phenomena.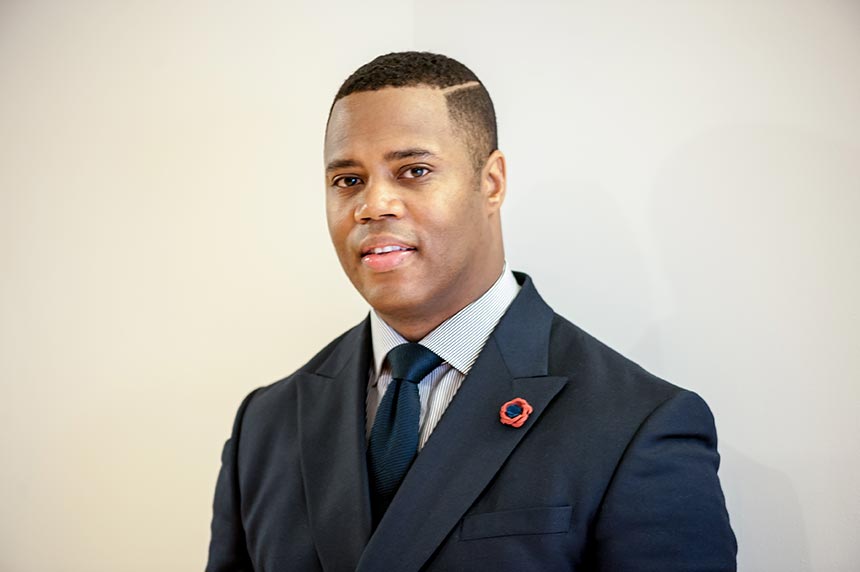 "My work has also sought to integrate the themes of race, social science, and law."
For example, by employing quantitative and qualitative methods, my research has explored the factors that undergird and propel hazing in African American fraternities and sororities as well as evidentiary issues with regards to these organizations.
My scholarly books have been published with Oxford University Press, The New Press, the University Press of Kentucky, the University Press of Mississippi, and Fairleigh Dickinson University Press. My scholarly articles have appeared in such journals as: Indiana Law Journal, Wake Forest Law Review, DePaul Law Review, Florida State University Law Review, Marquette Law Review, Villanova Law Review, Howard Law Journal, University of Pennsylvania Law Review (PENNumbra), Cardozo Law Review de novo, Cornell Journal of Law & Public Policy.
I'm an active member of the Alpha Phi Alpha fraternity and served as National Chair of its Commission on Racial Justice. My primary hobby is martial arts; I'm a 4th Degree black belt in karate but also actively train in Brazilian jujitsu, Tae Kwon Do, and Muay Thai kickboxing. I enjoy traveling and plan to set foot on every continent by 2018.
I'm a native of Long Island, New York, where my three sisters and I were raised by our parents. I have two nephews and two nieces.